Vincent Kompany's father becomes the first black mayor in Belgium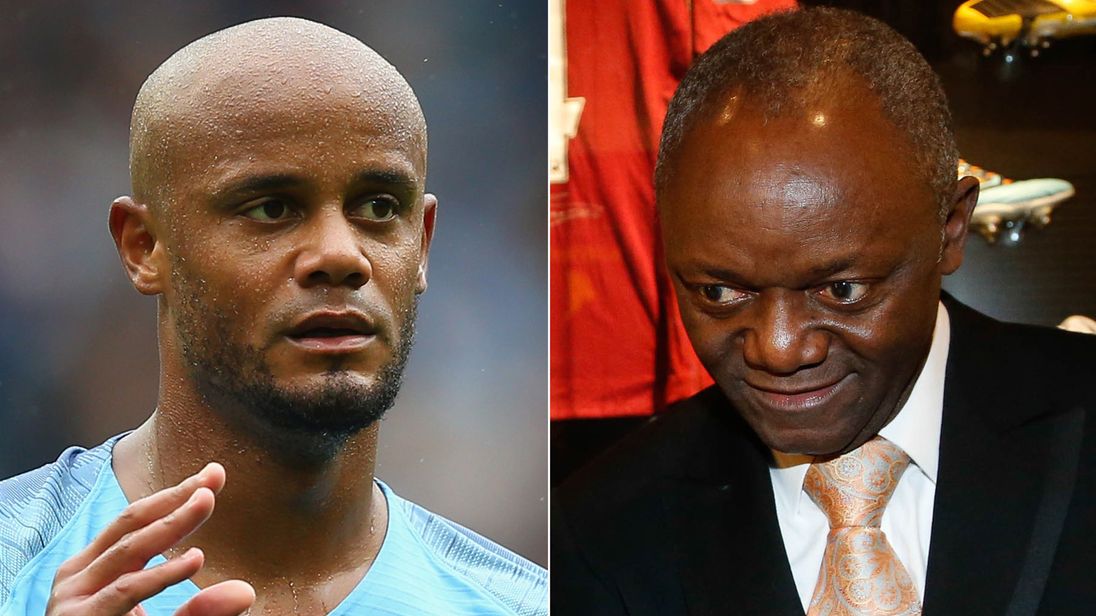 Vincent Kompany has said he is proud of his father, who has become the first black mayor in Belgium.
The star footballer and his brother Francois posted a video on Instagram congratulating their father Pierre on his election win.
On Sunday Mr Kompany, 71, was elected mayor of Ganshoren after his party agreed to a coalition with two other groups.
Ganshoren is a town of about 25,000 people within the Brussels region.
Kompany, who plays for Manchester City and Belgium's national side, said his father had arrived in Belgium from the Democratic Republic of Congo in 1975 as a refugee.