Kanye West gives Ugandan leader pair of trainers on trip to east African country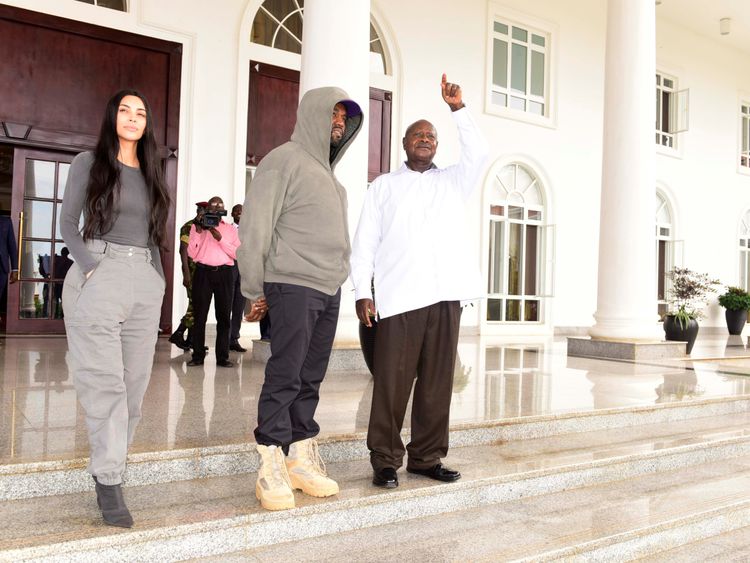 US celebrity couple Kanye West and Kim Kardashian have given the Ugandan leader a pair of white trainers as they visited his country to promote tourism.
The shoes were made by the rap superstar's company and were then signed by him and the reality TV star.
In return, President Yoweri Museveni gave the pair Ugandan names.
The leader called him Kanyesigye, a popular name among the ethnic Banyankore group which Mr Museveni hails from.
And Kardashian was given the name Kemigisha, meaning "the one with blessings from God", the president's office said.